New Patients
Dentist & Co has been servicing the community for over 20 years. We appreciate your trust in us by choosing Dentist & Co to care for your health and well-being. We feel honoured you have chosen us so in return we take our responsibility to you very seriously. We also frequently accommodate interstate and international patients, we can also help you book your accommodation, travel, and anything else to help make the whole experience streamlined.
We welcome all new patients and appreciate the opportunity and trust to look after your oral health needs. Whether it's for a dental emergency or routine dental visits, we will endeavour to provide the best dental care efficiently.
We understand that going to the dentist can be a daunting idea, so you can rest assured we will do everything we can to ensure you never need to find a new dentist ever again. Our facility has attained the highest level of practice accreditation twice, ensuring we surpass the highest standards in patient care. We utilise the most advanced technologies and employ the strictest infection control measures to give you the peace of mind that you and your family are safe.
New Patient Package
We offer a new patient package to give you the comfort of comprehensive dental care for a set fee, despite any records we need to take that are appropriate to you, so the cost is known upfront with no hidden fees or charges!
Your first visit usually starts with us getting to know you, your history and what you would like to achieve with your dental health.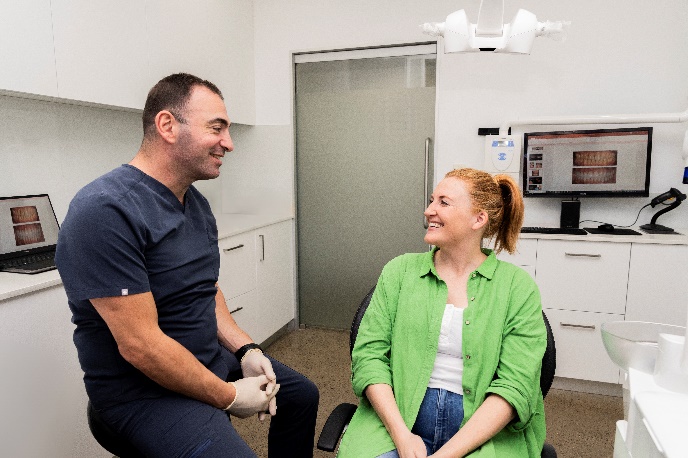 To understand your individual circumstances better, we perform a detailed assessment of you with our advanced diagnostic technologies and techniques. This allows us to inform and educate you of your exact situation. All this information will be stored in your secure patient file.
Some of the things we do include:
Digital X-rays with the most advanced 3D lose dose radiographic equipment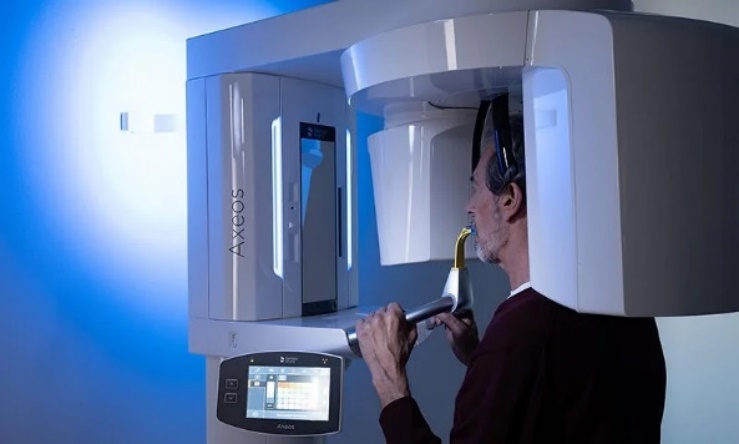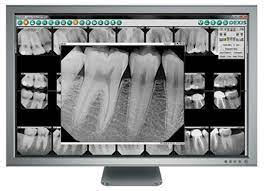 3D model of your teeth with the latest Intra Oral Scanners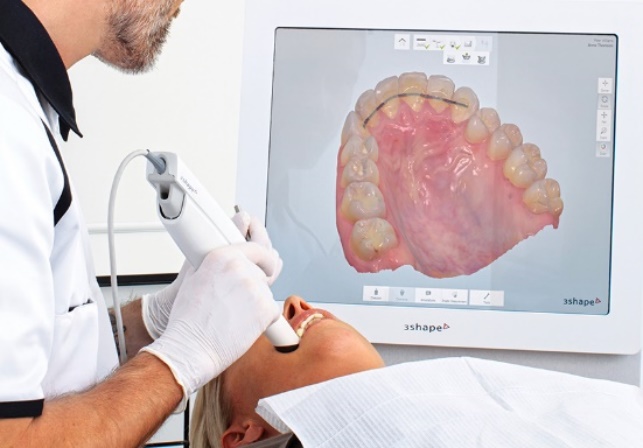 Meticulous charting of your teeth and gums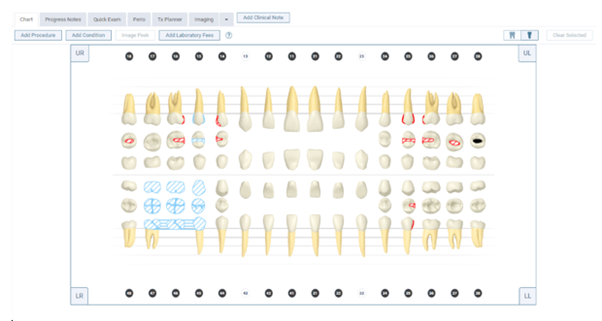 Photographs
Once we have assessed your teeth, the next step is formulating a treatment plan. An individualised treatment plan will be discussed with you, including all options, to help achieve your desired treatment outcomes. We pride ourselves on clear and transparent pricing, so you will also be given a clear "no hidden" fee estimate for the treatment plan and any options.
The new patient package also includes an oral hygiene session with one of our Oral Health Therapists. Your teeth and gums will also be assessed, and an initial cleaning will be carried out. If you require any further oral hygiene treatments, the treatment and costs will be discussed with you.
At the end of your new patient package appointment, you will leave with the following:
A full understanding of your dental health status
Options and costs for recommended dental treatments
Cleaner teeth
We endeavour to create appointments to best suit your availabilities. We offer extended hours of trade and Saturday appointments so you can visit the dentist at a time that best suits your schedule. We also offer online bookings, so that you can make your appointments from the comfort of your work or home.
If you would like any further information please contact us, or you can book online.